My Trip to Palau
Tuesday, October 05, 2004
Every February, students at my school (
the Singapore American School
) head out on trips to exotic places around the world.
Last year, I went to Palau -- a tiny tropical island in the middle of the Pacific that is arguably one of the most beautiful and wonderous places on Earth -- to SCUBA dive at some of the world's most spectacular reefs.
During a week of non-stop diving, I, along with a group of 15 fellow advanced divers, witnessed a cornucopia of amazing stuff, including Manta Rays, sting rays, eagle rays, countless sharks of all different varieties, dolphins, turtles -- and the list goes on and on.
We also got to explore several WWII wrecks (I became a little uneasy when people starting bumbing into unexploded depth charges on a Japanese freighter); dived in a colossal underwater cavern discovered by Jacques Cousteau (when we reached the end of the cave system, we took off our dive equipment and went hiking); snorkelled in a salt-water lake filled with literally millions of stingless jellyfish; and drifted along underwater cliff faces covered in vertical fields of wavy soft coral (among other things).
It was a trip of lifetime: an experience that I will never, ever forget. But rather than brag, let me leave you with a few tantalizing pictures of this veritable underwater utopia, taken by a good friend of mine, Stuart.
It really is breathtaking.
(One of the millions of stingless jellyfish inhabiting a small salt-water lake in Palau)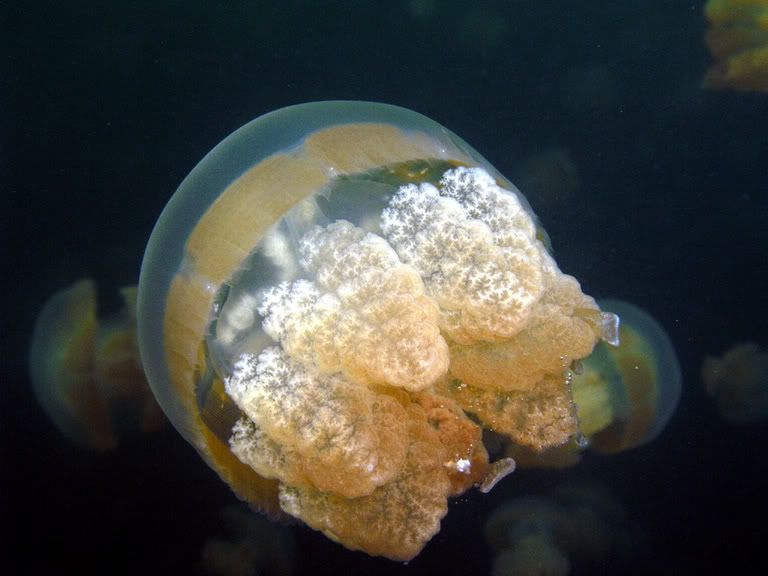 (Yum, Jello)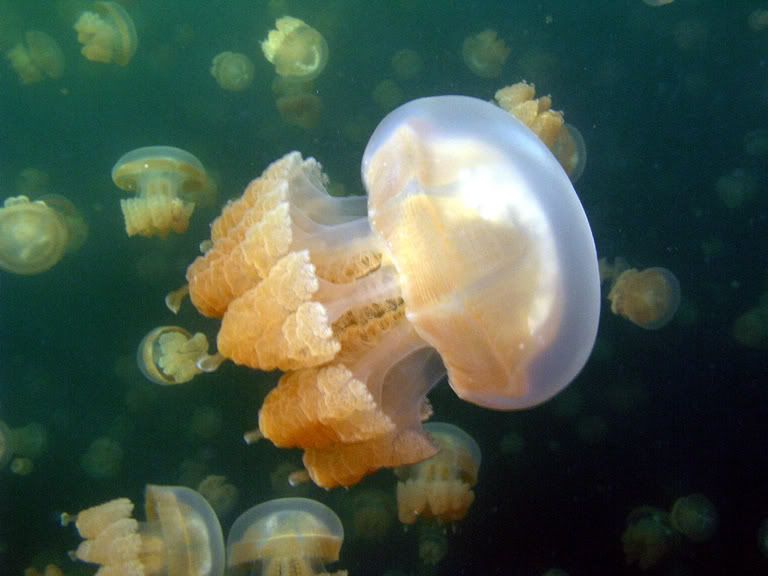 (The Ring)





(Nemo found)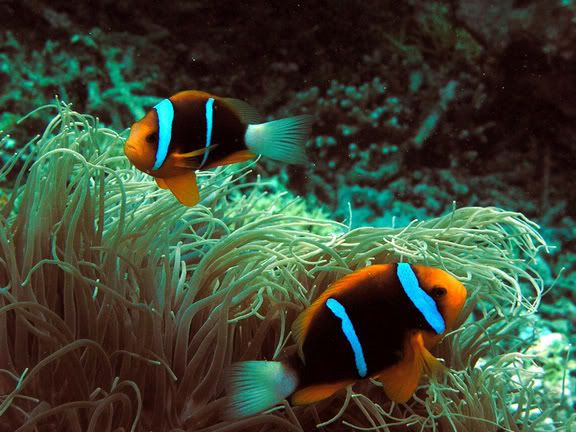 (Sea plane)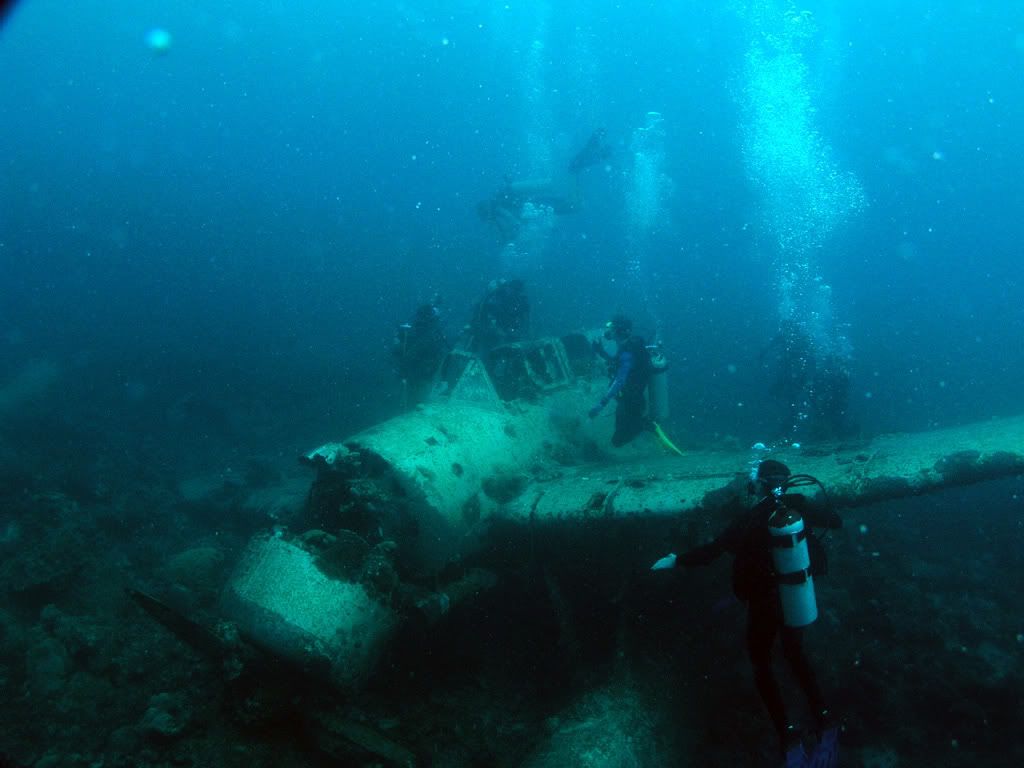 (The Starship Enterprise on a close fly-by -- either that, or it's a Manta Ray)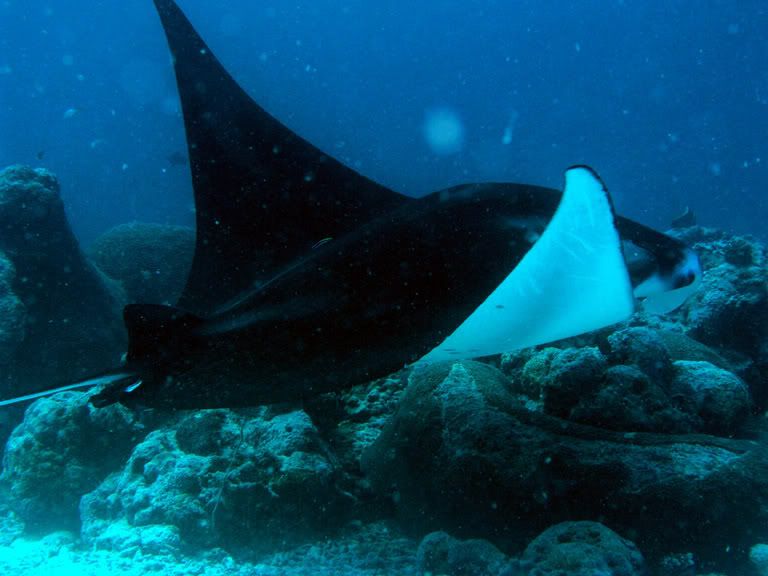 Naturally, this year, I'm headed back.
P.S. Stay tuned for more photos soon.